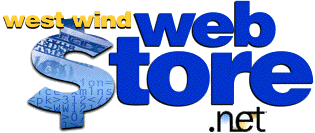 Welcome to the West Wind Web Store .Net.
This application is provided as a live example of an e-Commerce application that provides base functionality of the application as well as an underlying business object and tool architecture for building business applications. This lightweight business object framework, along with the databinding and other support classes greatly reduces the amount of code that needs to be written in the front end (ASP.Net) code without sacrificing performance with support for low level interaction to the data layer.

Don't know where to start? Here are a few links to get you on your way. For end users:
For Developers:
Stuck and need help?
---

&copy West Wind Technologies, 1996-2018 • Updated: 01/29/16
Comment or report problem with topic