Last updated:
August 24, 2008


Home | Web Connection Sites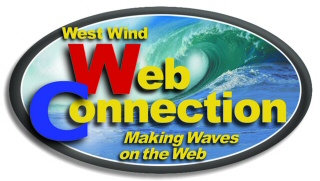 Here's what some of our customers are saying
about Web Connection
Don't take our word for it! Here's what some of our customers are saying about West Wind Web Connection for Visual FoxPro. There are also several entries here that describe what people are doing with Web Connection on the Web:
Absolutely top product, extremely easy to use and well featured!

Andrew Wood

You are going to love this tool!!! Rick has done for Visual FoxPro and the Internet what Ken Levy did for the Screen Builder and FoxPro 2.x.
John V. Petersen (Dr. FoxPro), Integrated Database Technologies, Inc.

I experimented with Web Connection this past weekend for the first time, and have had marvelous results in a very short period of time. Your class hierarchy is well laid out, clean, and easy to understand. I look forward to working with it.
Paul Bienick, PCSI, Inc.

I've just been playing with the shareware version of Web Connection. I've been in the software products business for a long time, and I have to say I was very impressed with your documentation and the PowerPoint slide decks on your Web site. Nice job!
Andy Neil

As the largest private developer of electronic case management software for the Federal Court system, we have found Web Connection indispensable in the development of our products. As a web development tool, it's unrivaled in speed, flexibility, robustness and 'developer appeal'. Our customers depend on our software as a mission critical application, and we depend on Web Connection. Over 40 U.S. Federal Courts use our Electronic Case Manager software, including the 3 largest, to scan their case documents, accept them via electronic filing, and provide remote access to them via the Internet. Together they handle over 600,000 cases per year, containing over 20,000,000 documents. Those documents consume over 700GB per year of disk space, and are accessed by over 25,000 Internet users. The foundation of our entire suite of applications is built with Web Connection, and we wouldn't have it any other way. Without Web Connection, we couldn't have done it. With it, it was ridiculously easy. Thanks Rick!
Jay Wade, Wade Systems

At NASA's Kennedy Space Center we're using Web Connection to develop custom applications and feel that it provides strong advantages in a data driven environment. Your HTML forms generation is a feature of particular value to our team. Your forms generation and our event processing give the web user similar operational characteristics that you get from a VFP executable. You're becoming a household name in our shop. Keep up the good work!!!
Ken McMillen, Dynacs Engineering, Inc., Kennedy Space Center"

Kudos to you Rick, and whoever else supported you in developing Web Connection. Been thoroughly reading the User Guide, and it's by far, the best app documentation I have experienced so far. Particularly enjoyed the section on how the app works. It's a veritable Web development tutorial. I also don't know how Web developers kept their sanity without using a tool like Web Connection! The best part, blowing away all the FoxPro non-believers who, as usual, trash this great development platform without knowing a damn thing about it!
Dave Purnell

Web Connection allowed us to leverage our investment in head office reporting onto the web at a very small development cost. I also want to thank you for your speedy responses to my support questions. In 15 years of development I have never experienced support so timely and effective.
John Campbell, National Money Mart

I have been evaluating your product for some time now and like what I see. Your well-written classes and documented code is some of the best VFP programming I have ever seen.
Michael Parsons, Platinum Software

Without Web Connection's creative genius I could not have pulled off the IBank Travel Management project and developed a system that is changing the way corporations purchase and manage travel expenditures worldwide. My deep respect and gratitude.
Rock Blanco, New Media Solutions


Because of Web Connection we managed to kick four opposition companies' butts to get the contract to build an online bookstore for Australia's largest online bookseller, Collins Booksellers. In doing so we saved my client about $50,000 dollars.The site has site has about 1 million titles and users can update Inventory on the WEB from their desktop with a click of a button.
Fred Besterwich, Cyberlogic Pty Ltd

Bless you and this product Rick. We are using it so much now at Eagle that it comes up as the only logical solution to the majority of our Internet E-Commerce needs. We have had one of our products that uses WC (E@GLE Advisor) named as a finalist in the Internet Solution category for the upcoming Microsoft VFP Devcon. The source code you include with the Message Reader, Message Thread, and examples make the development of similar apps for our business a hell of a lot less laborious. If there is an easier way to make all of this stuff work, I haven't seen it yet!
Bob Towle, Eagle USA Airfreight

Just wanted to take a moment and thank you for your fantastic work on Web Connection. I have been developing a demo intranet application for a prospective client for the past month using the shareware version. I found the documentation and examples to be very well organized, thorough, and extremely helpful. Having never written any web based apps before, I found myself easily creating the many pieces to the demo within a few short days.

This past week, our demo was approved by our prospective client, and we got the proposal, beating out several java companies. We ordered the latest version of web connect the same day. If it had not been for the tremendous power and ease of use of this product, we would have never stood a chance obtaining this project. Thanks again for the outstanding work on the product. It's a true benefit to the Foxpro community.
Steve Ellenoff – Applications Unlimited

After looking through a number of Foxpro products for one that allowed us to publish our in-house databases on the Internet, we settled on West Wind Web Connection as the one most suited to our needs. Despite regular requests from the authors for things we would like to add to the wish list, we have always found that the package develops faster than we can take advantage of enhancements. Its a real pleasure to not be tied down by limited software. I recommend Web Connection to experienced Foxpro users. We have used WC for several years to manage a public database of 700,000 records. I have found it to be a rock-solid application that never lets our system down. Invariably I have found the functions available exceed those I need and the help desk service is simply amazing! Never had any regrets basing our service on WC.
Scott Willams, Cowley's Online, www.cowleys.com

My first Web Connection HTML application was done 100% with FoxPro 2.6 syntax. This first application was a site that created web sites via HTML forms and was a great way for me to get my VFP feet wet. Web Connection made the task a tolerable challenge, even though I had never worked in Visual FoxPro or HTML. I didn't even need my "Internet for Dummies" book. Web Connection has been a great learning tool thanks to its easy to use and well documented programming interface.
Randy Parsons

We currently use WC for a US Naval Air Command Logistics Project. The users can check stock data, document processing status, & some reports. Not very glitzy. The WC project is replacing a distributable data set/FOX 2.6 application. So far we have only had positive feedback. Our stock display screen consolidates information from about 18 data tables, we found that ODBC queries were much too slow & complicated to handle this kind of display. Web Connection allowed us to build the application quickly and reuse much of our existing code to make this project a success.
George Winter, Q-sys Our vertical market package is successfully marketed throughout the US and 10 other countries. It is running in about every version of Fox somewhere. Web Connection has given us a natural evolution to link our clients' internal operations directly to their customers and independant distributors, without having to sacrifice our current investment in Fox code and performance. One client in particular that is growing in sales exponentially was about to collapse under the weight of this growth, with the need to add new staff to enter orders and answer shipment questions. Within one week of installation of our Web Connection integration, they had immediate relief. Over 25% of their orders are now entered over the Web, and their customers and distributors are able to handle their own service, with direct access to shipment status, UPS tracing, account balance display, etc. We have even set up dynamically built web pages for their Distributors using the WC tools, that allow them to sublet sites and make sales online with Fox tables and Web Connection controlling it all. They consider it a godsend, and we (and Rick Strahl) are the heroes.
Tad Barnard, Software Design of Kentucky, Inc.

We are a photo finishing lab. Our customers are photographers who take pictures of events (graduations, reunions, races, contests, etc.), and send the film to us. We return proof sheets of the events to the photographers, who in turn show them to the end customers. We then produce the pictures ordered from the event. Using the West Wind Web Connection software we interfaced to our existing lab software (which is written in FoxPro) to show the proofs on the Internet, and allow the end customers to order on-line. Many events (reunions are a prime example) had no place to show the proof sheets after the event was finished. Now the photographers provide an event password to the customers at the time of the event, and within a few days the customers can view and order proofs from the event on-line at www.partypics.com. From a hard-coded prototype to running live, it took about a week to develop the commerce site. We're currently getting between 8,000 and 14,000 hit a day, and expect the number of hits to increase as more events come on-line.
Bruce Jackson, Candid Color Systems

The Air Miles shopping website we developed with Web Connection is seemlessly integrated into a already existing site made by a large IT consultancy-company (CMG). The little data-retrieval that is done on the CMG-part of the application uses ORACLE database/tools. The CMG application crashes about 10 times a week. Web Connection has been up and running for 4 months now without a single crash and excellent performance.
Frits van den Munckhof, ITOA

We did a presentation of our Web site and had great response. People were amazed that they could search for items and get real-time information on THEIR price (we tied Web Connection to our pricing matrix) and availability. I can't thank you enough for putting out such a great product. You've really made us look like stars!
Michael Dyer, Merisel Latin America

We recently purchased your software "Web Connection" and are using it successfully on our web site to build the very first site of our country (PAKISTAN) that is providing intelligent search services in the sector of Real Estate. I must praise the performance of the software. You and your team are a gift for the FoxPro community.
Aamir Islam, Auj International, Pakistan
Download | Web Connection Sites | Screen Shots | What's New | Pricing
---


Below is a short list of some of our customers that you may recognize. The list is by no means complete as it doesn't include listings for smaller customers and sites developed by independent Web Connection developers or consulting companies. We also have a number of consultants that are servicing Web Connection applications for Fortune 100 companies.

Web Connection is used by many organizations large and small from small 1 developer shops to corporate departments, with over 9500 individual registered customer site licenses to date. Isn't it time to join the ranks of satisfied Web Connection developers?
Corporate:
Boeing
Hewlett Packard
QualComm
MCI WorldCom
Egghead.com
Visa International
Honeywell,Inc.
AT&T
Apple Computer
Lockheed Martin
Sprint, Corp
Eagle USA Air Freight
General Motors, Canada
General Electric
Domino's Pizza
Acxiom
American Express Europe
Bridgestone/Firestone
Westinghouse
TetraPak
The Gillette Company
Merisel
Flash Creative
Micromega
Cardservices International
Bank of America
Chase Manhattan Bank
Visa
Erickson
Dana Farber Cancel Institute
PGA Tour
Sungard
Harley Davidson
Volvo
Steven Black Consulting

Government:
NASA
US Navy
US Air Force
US Courts
Federal Reserve Bank
Dept. of National Defense
National Climactic Center
National Weather Service
Department of Energy
National Cable
Television Inst.
Federal Energy
Regulatory Commission
Dept. of General Services
Dept. of Consumer Affairs
State Dept. of Education
US District Courts(over 50)

Educational:
UC Davis
Indiana University
NY State University
Kansas Board of Education